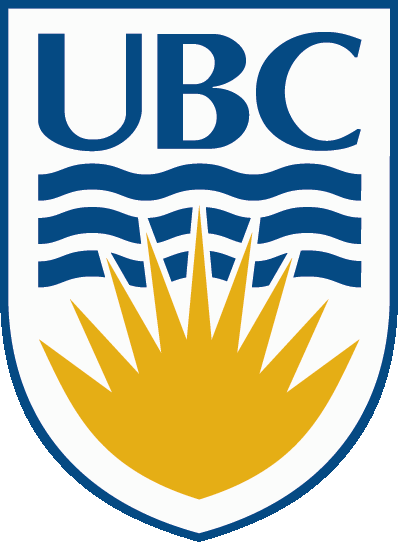 We provide One-One teaching support to facilitate OnLine Courses.
My daughter earned top marks in Gr 12 and is now at UBC as a direct result of the lessons in PreCal 11 and 12.
She also learned how to plan her studies and take ownership of her learning in order to maximize both understanding of course material and productivity. Taking PreCalc 12 online with Del's support provided my daughter the flexibility to pace her learning and take the necessary time she needed to actively process concepts, build in sufficient practice and then schedule tests when she felt ready and sufficiently prepared to take the test.
A one-size-fits all approach does not work for everyone, and with Academic Horizons my daughter received an approach to teaching and learning that best met her needs.
Julia Tittler, Parent Math and Chemistry 12, Jan 2012 - June 2015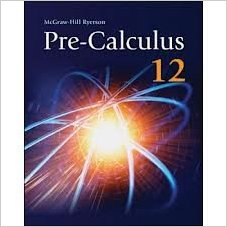 We create personalized lessons which complement and enhance classroom learning and enable students to solidify understanding and master course objectives.
When our daughter got 48% on her first PreCalculus 12 test, we decided to get a private tutor. My daughter was a good student but keeping up with the pace of math in a semester system has always been a challenge, especially with a demanding competitive dance schedule .
We were thrilled when after just six lessons at Academic Horizons, my daughter scored 74% on her next math test.
In addition to the subject matter expertise, the positive, encouraging one-one attention did wonders to boost my daughter's confidence in all her studies.
As a result of the mentoring she received from Academic Horizons, my daughter is a much stronger student overall, successfully maintaining a GPA for the Honour Roll and looking forward to attending SFU in September.
We can't thank you enough, Academic Horizons! You provide a valuable service and make a difference that really matters.
Thanks to the dedication and persistance of your team, you certainly set standards for learning and achievement your students can aspire to!
~Cheryl F, Parent, PreCalc 12 student, Sept 2018 - June 2019
Academic Horizons came highly recommended and we have been extremely pleased with their services. We sought out Academic Horizons to supplement/support our son with Physics and PreCalculus 12.
We learned early on that our son wasn't just receiving tutoring with course material - everyone at Academic Horizons goes above and beyond to ensure that the curriculum is mastered and the student is receiving the tools to succeed.
The highly educated staff at Academic Horizons provide a positive, supportive learning environment, where students are challenged to reach their potential and goals.
With Academic Horizons, students not only receive assistance with course materials, they also are taught study skills with emphasis on the importance of personal accountability.
We are very pleased with Academic Horizons and will continue to recommend them in the future!
Bruce and Linda Buckland, Parents,
Gr 11/12 Student, 2016
Here's what our students and parents say !
In addition to the subject matter expertise, the positive, encouraging one-on-one attention did wonders to boost my daughter's confidence in all her studies.
~ Cheryl Friesen
Thank you for your wonderful work!
The Academic Horizons team always provide exceptional support for students, but you especially shined during this COVID=19 pandemic. Much appreciated!
~ Poala Ashton
The change in my daughter's attitude towards math has been remarkable. She now sees herself as a capable learner and we all know that when it comes to learning, and math in particular, confidence is the biggest hurdle.
~ Julie Lee
Working with Academic Horizons has shown my daughter that nothing is impossible . . . she struggled with math since third grade . . . school was a struggle . . Now with Del's guidance, she flew through Math 11 with determination and achieved 90% . . . she is now a confident independent learner, on the Honor Roll for the first time and looking forward to college and university options she had never considered before .
~ JACKIE D.
When I started at Academic Horizons my mark was at 63%. A few weeks after I started with you, it started to go up. I'm proud to say that after the final exam, on which I got 90%, thanks to you, my overall mark is at 86% and I couldn't be happier. Thank you so much for helping me get there! ~ Nicole, PreCalculus 12, 2018
My son attended Academic Horizons for his final two years of high school, and also in his gap year to prepare for university. His tutors were exceptional, very caring, flexible and took the time to understand his learning style. Best of all, they taught him how to plan his study and search for resources on-line. The skills he learnt at Academic Horizons are still supporting him today at university. My daughter is now attending Academic Horizons preparing for university essay writing while in her gap year. The on-line program has been excellent. I highly recommend Academic Horizons to anyone needing tutoring support. ~ Diane Ireland, Parent 2017--present
We've been going to AH for 5 years - best value for tutoring that we've found. The kids got exactly the support that was needed, tutors have all been fantastic.
~Colleen Diggle 2019
Excellent one on one tutoring! My kids have tried other places but Academic Horizons is by far the best. We highly recommend it. ~ Carmel Legihn, 2018 - 2021
Call us at 778 294 8177 or complete the form to schedule a FREE consultation appointment with an Academic Horizons Program Advisor.